Costa del sol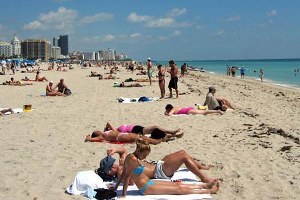 Costa del Sol or "Coast of the Sun"

is part of the Andalusia, which has the largest surface area of the Spanish autonomous region. The area is 87 300 km ². Nearly 300 km long coastline of the Costa del Sol in southern Spain is passing through three regions: Cadiz, Granada and Malaga. Formerly made up only of a series of small, quiet fishing settlements, the region has been completely transformed during the latter part of the 20th century into a tourist destination of world renown, especially Marbella.

The capital of Andalusian is Seville with more than 700 000 habitants. Capital of Costa del Sol is city of Malaga, with about 500 000 habitants.
Costa del Sol is a beautiful place to live in.
There are many reasons that make this place an ideal destination for your home or second residence: an exceptional climate, an efficient communications network, and unique landscapes. Golf, sea, ski in 1 hour and ½ and many more. I have always called the Costa del Sol the California of Europe. We feel very privileged to live on the Costa del Sol and we are very aware about it, you will be able to tell how grateful we are to live here in our big smiles.

In Costa del Sol await you vibrant nightlife in Torremolinos center, picturesque Benalmadena village, peaceful Fuengirola and world most prestigious resort Marbella.
Costa del Sol is the perfect starting point for discover Spanish charme. Autonomous Region of Andalusia, which includes Costa del Sol, is still one of the most exciting attractions in Spain. Great medieval monuments of Seville, Cordoba, Ronda and Granada, Ubeda, Jaen are located just a few hundred km in radius.
More than 300 sunny days a year, and 160 km-long sandy coastline, attract vacationers as well as secondary home searchers. There is many ways to spend great time - a great selection of hotels, restaurants, bars, leisure facility, and sporting, amusement and leisure parks as Tivoli World in Benalmadena, Torremolinos water park, an aquarium in Benalmadena, Fuengirola zoo and water park, Selwo Nature Park in Esteponas. The nightlife is mostly concentrated in cities all along the beach promenade, and marinas.
Nature in this area is beautifully varied. The hills and valleys, bright blue sea, gentle sand beaches alternating with its picturesque cliffs, well maintained golf courses, snow-white Andalusian houses in the Sierra Nevada mountaisn, hillside villages - this is the glory aesthetic experience.


Weather in Malaga

The Costa del Sol weather is exactly what you would expect from the name "Sunny Coast", sun, sun and more sun. It is one of the best, most reliable and

healthiest climates in the world

with more than 300 days of sunshine per year.
In the winter months the climate is temperate with average daytime temperatures of about 16ºC. There can be some rainy days during this period but when tends to vary from year to year and it seldom lasts more than a few days. It is a perfect climate during these months for playing golf.

At the height of the summer in July and August the daytime temperatures reach about 30ºC and there is no rain - perhaps there may be one or two summer storms but nothing that will last too long.


Golf in Costa del Sol

Costa del Sol is also known as the

Costa del Golf

because of the climate is ideal for year-round golf recreation. Golf courses in the area have already been established for decades. Golf is a very popular area of Costa del Sol. There are Costa del Sol golf courses to suit all levels of players and they are set in some beautiful surroundings, many with views of the sea and mountains. More than 60 golf courses in Andalucía!!


Beaches in Costa del Sol

The Mediterranean water is warm and safe and all beaches have the blue flag(safe and clean). Many towns have modernized long and nice promenades called "paseo maritimos". In Torremolinos and Benalmadena is 9 km long and wide, dark sand beach. Fuengirola is famous for its seven kilometre (5 mile) stretch of sandy beach. Beaches in Marbella and Fuengirolas are very similar.

The

beaches of Marbella

reach from Guadalmina to Las Chapas at a length of more than 30 km. A worldwide luxury beach club phenomenon,

Nikki Beach

in Marbella represents everything cool, sexy and glamorous about spending the day or night at the beach.
Most of Costa del Sol beaches dispose of showers, beach bars and parking areas. Beach beds and umbrellas on the beach are for a fee and a variety of services is offered at beach, like watersport equipment, massages, drinks. All along the best beaches, there are excellent beach bars/restaurants called 'chiringuitos', where fresh fish and seafood is a must in the menu.

Distances from Malaga
Torremolinos 12 km
Benalmadena 14 km
Fuengirola 30 km
Marbella 50 km
Nerja 52 km
Granada 129 km

0 responses to "Costa del Sol or Coast of the Sun "