COULD this be the start of a new wave of DIY house sales?

Olive Press Property Magazine meets the creator of a fantastic new online portal Parapar where you sell or rent your own house – entirely commission free
An exciting new expat venture is making waves on Spain's real estate scene.




PARAPAR

: Xavier Sierra – the brainchild of French/Spanish culinary whiz Xavier Sierra – is a fantastic way for sellers to manage their own sale or rental by assisting them with online advertising through

Spain's biggest property websites.


The multilingual chef, who owns Restaurant Fonda El Postillon, in Alhaurin el Grande, spotted a gap in the market when he saw sellers paying thousands of euros in 'avoidable commission'.
Having worked as an estate agent on the Costa del Sol for a decade before moving into cooking, he knew instinctively what to do launching Parapar, meaning 'Particular a particular' (Between individuals).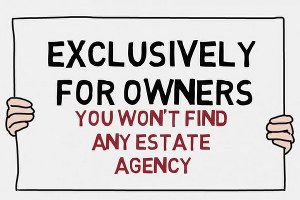 "I realised if I could create a simple, easy to use website, that jumped out at buyers and renters, I could do very well," Xavier tells the Olive Press.
"I have created a simple deal which means clients get seen on all the key property sale websites around Spain."

Xavier, 44, had originally landed in Spain in 1994 after training as a chef in wine capital Bordeaux and opened the popular 'Paris-Madrid' restaurant, in Fuengirola.
While incredibly popular he eventually decided to move into real estate, where he spent ten years honing his knowledge at Costa del Sol Estates.
He then moved back to gastronomy and opened his restaurant in Alhaurin three years ago.
But he never lost his passion for helping people buy and sell the perfect home, which is why he launched the new digital-savvy way of making a sale with the new Parapar website.
"Given that 90% of homebuyers search for a property online and many Spanish expats have time to show their property and deal with enquiries, it was a no-brainer to me," adds the father-of-two, who lives in Mijas pueblo.

"The seller is almost always the best person to display a house or answer questions so it makes sense for them to handle it with the help of our advertising service."
The

commission free

service was inspired by the extremely popular French website, PAP (Particulier a particulier) where individuals manage their sale through the online portal.
With Parapar, sellers upload the description of the property, 30 photos, one video if they wish, and can decide on the price themselves.
His team is also happy to offer tailored professional advice, contacts within the national and European market and total freedom for the seller.
It is the perfect support network for a sale with communication facilitated between owners and buyers.


For a one-off fee of 198€

, owners get their property seen on popular sites such as Think Spain, Spain Houses, Google and Youtube and membership lasts until they complete a sale.
Alternatively, monthly fees as low as €24 can keep spreading the word about the property.
"There are plenty of people who try to sell their house themselves and we are there to help them," he adds.
"You could say it's the Airbnb for selling houses, but while Airbnb takes a hefty commission, we take an upfront fee for the service we provide and will not hassle you after that."
With hundreds of registrations since the website was launched in March, Parapar is set to take off in the French and British markets too as the trilingual chef translates the house specs into the three languages.

"I see in my restaurant that 95% of my clients are foreigners and we see this scene echoed to some degree on the property market," he continues.
"We are also working hard at the moment to grow our repertoire of short and long-term rentals so do come to us if you have a property you want to rent out."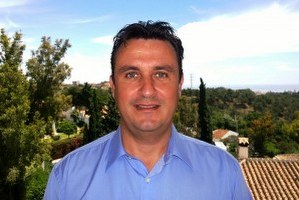 OLIVE PRESS ARTICLE LINK
0 responses to "Parapar: The Airbnb of real estate"