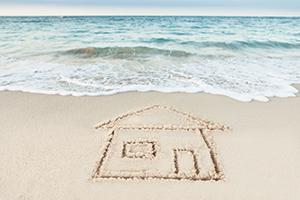 A recent live opinion poll conducted by global real estate consultant Knight Frank at an investor event in London revealed Spain as the top investment target in Europe, with Germany following closely behind.
Of the 200 attendees, 27% identified Spain as their preferred investment choice for 2016, further confirming the strength of the rebound currently being seen in the Spanish market, the continued rise in consumer confidence, and the appeal of property in Spain that is still valued far lower than peak prices.
Commenting on the poll, Humphrey White, Head of Capital Markets at Knight Frank Spain stated, "the fundamental rationale behind investing in Spain is even stronger than this time last year. Prime CBD office rents have risen by 20% over the past 12 months, but remain nearly 40% below the 2008 peak, and both footfall and sales have been increasing in dominant shopping centres for six consecutive quarters."
Darren Yates, Knight Frank's global head of capital markets research added, "as 2015 approaches, the combination of a more active occupier market, limited development pipeline and low rents offers a realistic prospect of strong rental growth" concluding, "the investment case for Spanish property is compelling."
0 responses to "Spain revealed as top choice for investors in recent poll"