Spain is the second-best country for first-time buyers, according to a new report.

UK-based relocation service MoveHub compared 2016 property price data from the Global Property Guide with average salaries according to the Hay's Group Global Salary Forecast to determine the best countries for first-time buyers to get a foot on the property ladder.
Of the 33 countries analyzed, the United Arab Emirates topped the table thanks to a nearly eight percent drop in property prices last year.

In Spain, a 2.2 percent hike in salaries against a 5.75 drop in property prices put it in second place behind the UAE and ahead of Greece, Singapore, and Switzerland in the top five ranked nations.
"Overall the report revealed that countries with the biggest property price hikes had unfortunately also seen the slowest growth in annual incomes, with some salaries in decline, whilst house prices rose," said MoveHub in a statement.

"On the other hand countries with the highest salary growth enjoyed more affordable property prices or even prices in decline, making them the best places for first-time buyers".
Spanish real estate is picking up after the bottom spectacularly fell out of the property market at the start of the global financial crisis and following an extraordinary construction boom.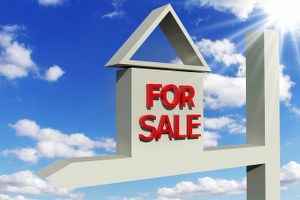 With a glut of repossessed property in the hands of banks, prices are still far lower than they were at the peak but gradually creeping up as Spain's economy picks up.
"It's a good time to buy from the market cycle angel, as the Spanish housing market is in the early stages of recovery after a grinding 8-year depression though some hotspots like Barcelona and Ibiza have recovered so fast they are no longer looking like bargains," Mark Stucklin at Spanish Property Insight, told The Local.
"It's also a good time to buy because the crisis cleaned up the sector and improved the standard of professionalism, and the quality of new development, which is just getting going again. And relative to other countries in Europe and further afield, Spain looks increasingly like a steady choice with a stable Government, economic growth, and safe streets.
Alexander Vaughan, co-founder of Lucas Fox International Properties thinks 2017 is a great time to get on the property ladder in Spain.
"We believe that this year has been a key turning point for the Spanish property market. After property prices bottomed out midway through 2014, 2015 saw modest price rises in prime regions. The recovery phase has continued throughout 2016, with the main difference being that price increases have not been limited to Barcelona, Madrid and desirable second home destinations," he said.
"We believe that a growing economy, low financing costs, good potential for rental returns and capital appreciation will continue to drive sales throughout 2017 and beyond."
Low interest rates, rising prices and signs that the economy is strengthening continue to attract property buyers to Spain.
With the Euribor - the rate used to calculate most mortgage repayments in Spain - remaining below zero for the last 12 months, many homeowners have taken advantage of low interest rates to contract fixed-rate mortgages. Traditionally these loans typically represented just 10 per cent of mortgages but over the last year the proportion has surged to 53.3 percent according to Spain's Mortgage Association (AHE).
The latest monthly data (for November) on mortgages granted, according to Spain's National Statistics Institute (INE) show a 32 percent year on year interest, while sales rose 14.5 percent in the first eleven months of 2016.

Low interest rates, rising prices and signs that the economy is strengthening continue to attract property buyers to Spain. Property prices are still very attractive and with more mortgages being approved, all the signs indicate that now is a great time to buy in Spain.
Turkey was named the worst of the 33 countries for first-time buyers in MoveHub's research. While wages have only grown by 0.6 percent over the past year, house prices have shot up by 16.42 percent, mainly due to foreign investment, found the report.
Courtesy of MoveHub: The Best Countries for First Time Buyers in 2017
0 responses to "Why now is the right time to buy a property in Spain"