Costa del Sol

is becoming Europe's favorite place to come on holidays or even retire and spend many winter months. It caters for all tastes, all ages and all nationalities, there is something for everyone to enjoy. It is a paradise for anyone looking to

buy a property on the costa del sol

close to golf courses, fabulous beaches, yachtclubs, delicious food and many more reasons.
The Costa del Sol is 100 miles of pure pleasure with an average of 2900 hours of sunshine per year. August is the hottest month with an average temperature of 26º and the coldest is January at 12º, you could say a perfect climate.
Here is a map of the main towns of the Costa del Sol and the main towns to search for costa del sol real estate.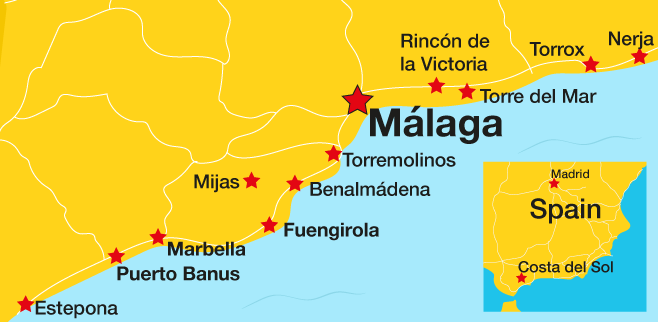 Why buy Real Estate on the Costa del Sol?
The Costa del Sol is also gorgeous landscapes, beautiful white inland villages with spectaculars views, interesting customs and traditions.
Malaga is the biggest city. It has a very nice port area "Muelle Uno" and you should really have a walk in the Historical center of the town.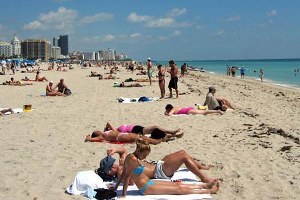 The international airport offers flights to all the majors' cities in Europe making it very easy for any European resident. You will find more information of the Costa del Sol in the following link www.parapar.co.uk/blog/costa-del-sol-or-coast-of-the-sun
Parapar has been in business for many years on the Costa del Sol under the name of Costa del Sol Estate since 1997. In 2015 Costa del Sol real estate changed the name to Parapar.
Buying Costa del Sol Real Estate

Parapar is a website of properties for sale and rent Spain where you can find Costa del Sol Real Estate. We have collaboration agreements with 5 reputable Real Estate Agencies on the Costa del Sol who have access to literally all the properties for Sale in the Costa del Sol. Whatever you are looking for, we can find it for you and we speak your language, over 12 different languages.
Some properties are direct from owner; you will recognize them by the Boxes of "Email Owner" "Call owner on" and "0% Commission. Would you like to advertise your Costa del Sol real estate on Parapar website, publish you property now by clicking the following link: http://www.parapar.co.uk/list-your-property
To find out more about any of the properties for sale on Costa del Sol fill in the contact form or phone us on the number provided on the property details page or alternatively fill in the details of what you are looking for by clicking this link http://www.parapar.co.uk/find-me-a-property and we will get back to you as soon as possible.

0 responses to "Costa del Sol Real Estate with Parapar Network"